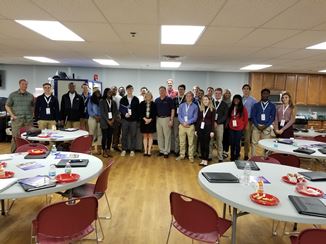 Over these last nine weeks, many of the speakers and investors have shared these words of advice, don't give up and don't be afraid of failure. This will be crucial as the Belleville CEO students work hard on their class business which will be a new experience for most of them. There will be a lot of mistakes made along the way but they cannot allow this to get them down. They will need to learn how to persevere through it all.
Belleville CEO Calendar
Add this calendar to your iPhone
Print Calendar
---
Categories
Latest News
---
News Archive
---
Get Involved in CEO
The manner in which the CEO program is funded is critical to its success and sustainability. All funds raised are used exclusively for the Belleville CEO program. To participate, a 3-year $1000 per year commitment is required. Business Partner Investors commitments of time and energy are also critical to the program's success. Contributions may be tax deductible, as our organization is a 501(c)(3) not for profit organization.
When we are not touring local businesses, we need a place to host the class. During that time, the 22 CEO students and their Facilitator would meet at your site where they would also have guest speakers and guests from the community attend. Hosting requires a facility with internet access and adequately accommodates up to 27 people.
We are looking for people to share real-life stories about the concepts of running a business, from strategic thinking, product development to marketing, and cash flow management. Also, sharing your personal successes and failures are what recent classes have enjoyed the most.

If you are interested in participating in any of the above programs, use our contact form to send us a message
---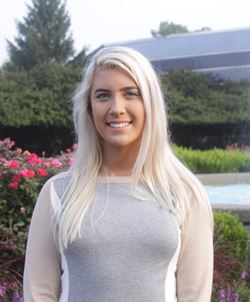 Josie Proffitt
About Me
I am currently a senior at Belleville West High School and I found out about the CEO program through a couple students I previously went to school with. It interested me because I've always considered business and it seemed like an amazing opportunity to learn about it.
I have been very involved with both school and my extracurricular activities. I've been in theatre and choir at West, I previously wrote in the school newspaper, was a student council representative for the junior class, and held a prom committee chair junior year. I was in the Youth Salute Program over the previous summer as well as being in the National Honor Society through West. Outside of school I am an active member at my church and in my community. I have been a youth ministries leader for three years and have spent a lot of time actively helping my church. Over the past year I have also volunteered at both the Cardinals stadium and the Humane Society.
I am an extremely dedicated person to anything I set my mind to. I am hoping by taking this class that my leadership skills will improve along with my goals to be an entrepreneur. After high school, I plan on attending a four year university and getting a degree in marketing or business. I am currently looking at Missouri State University as well as Western Kentucky University.
Learn More about Josie
---
Belleville CEO Business
Investors