Understanding the BRE Factors
CEO Business Visits
CEO Guest Speakers
---
Ewebdzine & Midland Institute
Mr. Brent Emmerich, Owner & Developer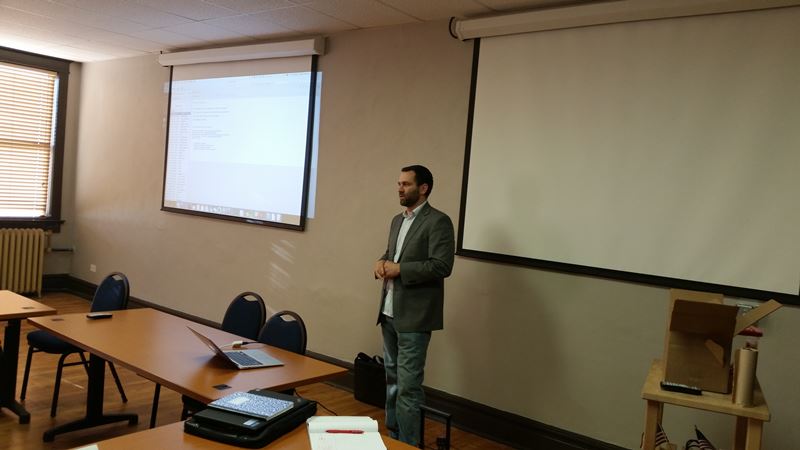 On Tuesday, the Belleville CEO class was visited by Brent Emmerich. He informed the class about the most effective ways to advertise their respective businesses and get their names out there. Layout and appeal of virtually displayed products were also discussed.  His discussion centered around brochure websites, e-commerce websites, and software based websites.  Mr. Emmerich, who is a contract website developer and works with Midland Institute on the CEO classes' websites, said that he has never advertised.  His clients come to him through word of mouth referrals.  He could not stress enough the importance of networking.  Thank you again, Mr. Emmerich, for sharing your knowledge with us.  
Written By Alayna Wells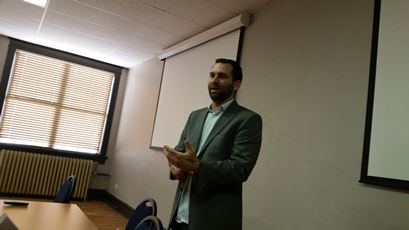 Mr. Emmerich told the students that Networking is huge! He recommended tht they work with other people in their industry but not in their niche.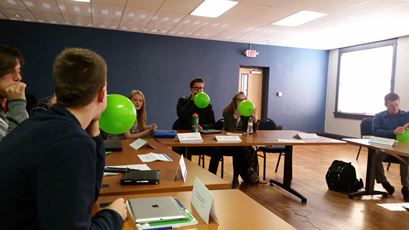 CEO students blowing up their balloons for a team exercise.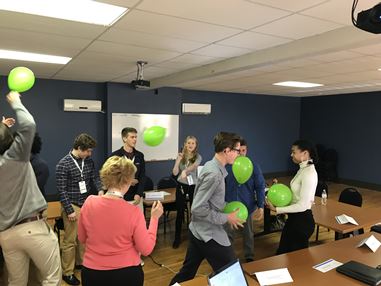 The green balloon team exercise showed the students that when they help others succeed, they will succeed quicker in life. It will take them longer for success to come their way if they only focus on themselves.
---
St. Clair County
Mr. Terry Beach, Executive Director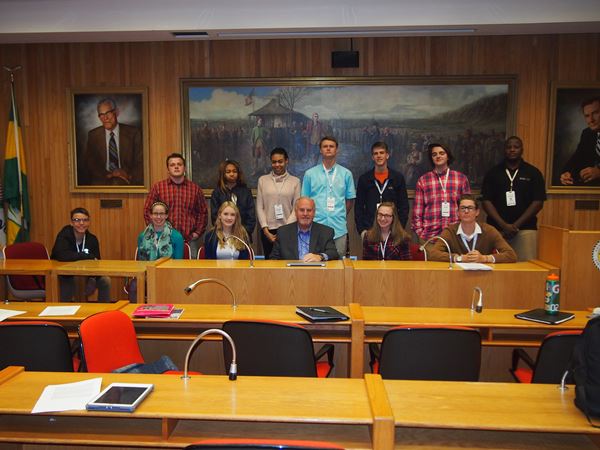 On Wednesday, the Belleville CEO class met with Mr. Terry Beach at the courthouse to talk about economic development and sustainability in St. Clair County. This information helped the young students because it gave them a sense of what role their business will play in Belleville's and St. Clair's economy. Mr. Beach said prior to 1970, they would go after the smoke stack companies.  However, they soon realized that Belleville and St. Clair needed a good cross section of small and large businesses.  In order to bring in companies to the St. Clair area, the points that companies look at are:  workforce readiness, quality of life, education, tax structures, business friendly local government, and ready sites (BRE Factors).  Thank you, Mr. Beach, for sharing your knowledge with us on economic and community development in St. Clair County. 
Written By Alayna Wells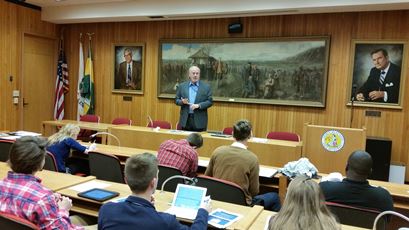 Mr. Beach started off by telling the students about the history of St. Clair County. Back in 1790, it was Illinois' first county whose borders went all the way up to Canada.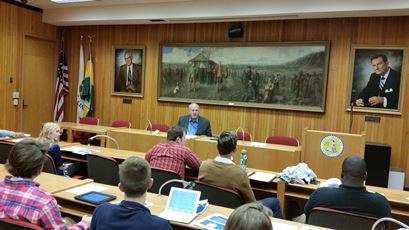 Mr. Beach talked about the county growth in areas like I-64 Corridor to Scott AFB, Rieder Road, IL Route 15 Corridor in Belleville, Belleville's East End, and I-255 Corridor.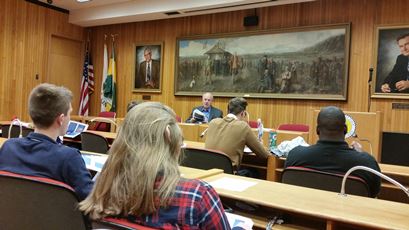 He shared with the students how important Scott Air Force Base is to our community. It has a $3.1 billion impact in our community.
We would like to thank Mr. Mark A. Kern for being a Belleville CEO Standard Investor
---
Gaslight Vinyl
Mr. Greg Bach, Owner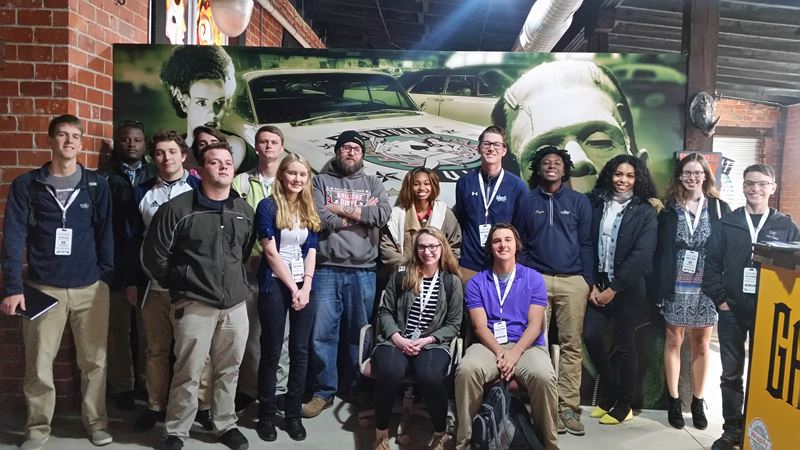 On Friday, the Belleville CEO class took a trip to Gaslight Vinyl. After a tour of the facilities, we were given practical advice on the hardships of becoming an entrepreneur and how dedicated one must be to their practice to sustain a business.  Gaslight Vinyl started in January 2016 by two brothers, Greg and Brian Bach.  Mr. Greg Bach shared how they struggled to get a loan and ended up getting their business started from a micro lender.  Their customers currently come from word of mouth, Facebook and their contacts through the Chamber of Commerce.  We would like to thank Mr. Bach for sharing his knowledge about car wrapping and spending the morning with us.  
Written By Alayna Wells
---
Student Journal Highlights for this week
---