Week 2 - August 24-28
Mr. Roger Lowery, Owner
Lowery Benefits Services/Northwestern Mutual – Investor
Chairman of the CEO Board
In sharing stories about his career progression, Mr. Lowery encouraged the students to believe in themselves, know the four simple rules to working in business (show up on time, do what you say, finish what you start, and say please and thank you) and to make sure that they are always taking baby risks.  Mr. Lowery finally summed up the benefits of being an entrepreneur with the three I's:  Independence, Income Opportunities (unlimited), and Impact!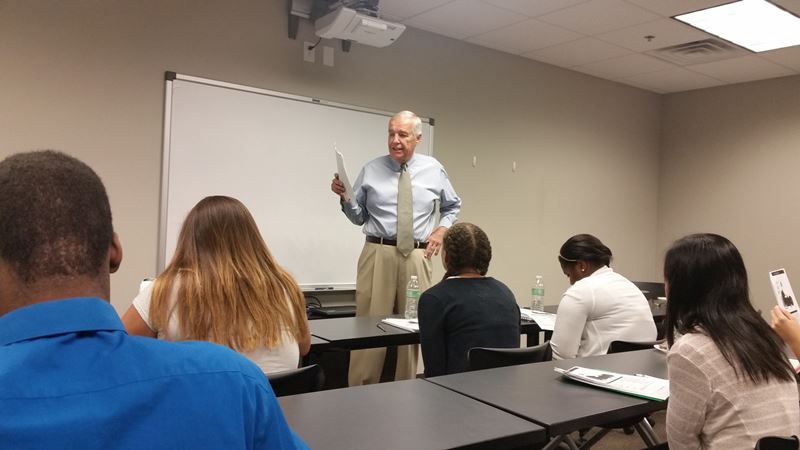 ---
Mrs. Geri Boyer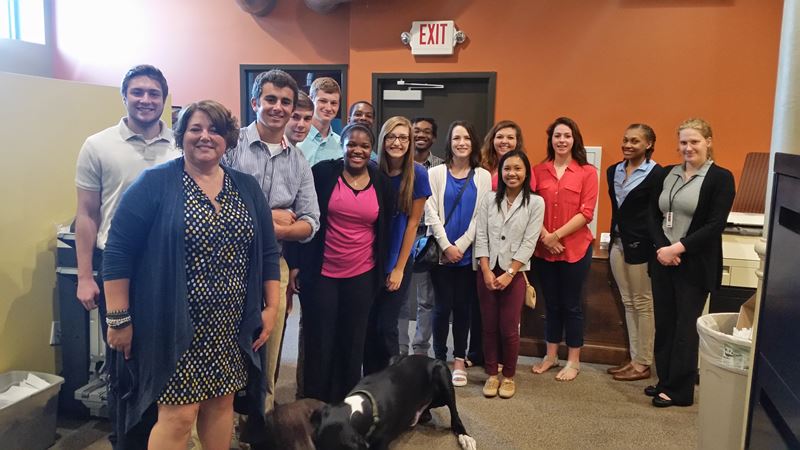 Co-Founder and Managing Partner
Kaskaskia Engineering Group LLC – Investor
Mrs. Boyer shared with the students how she cofounded Kaskaskia Engineering Group in 2006.  She explained the concept of DBE (Disadvantaged Business Enterprise), her non-negotiable core values, the company culture, and the company philosophy.  In the end, she attributes her success to faith, living from abundance, being good for everyone, being impeccable with your word, not making assumptions, and working hard!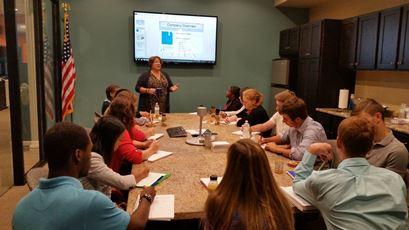 Kaskaskia Engineering has seven offices, most recently in St. Paul, MN.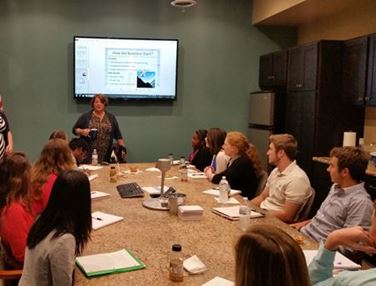 CEO Students were able to celebrate National Dog Day with Mrs. Boyer and the Kaskaskia Engineering dogs, Winston and Lincoln.
---
Egyptian Stationers Tour
Mr. Kevin Baltz, President & Chief Executive Officer
Mr. Brett Baltz, Chief Financial Officer
Egyptian Stationers - Investors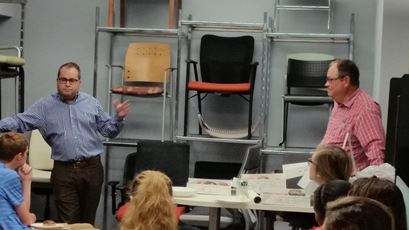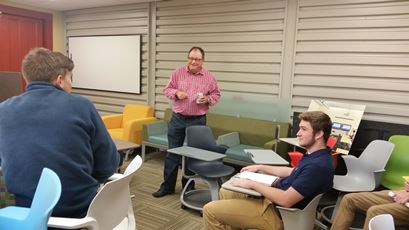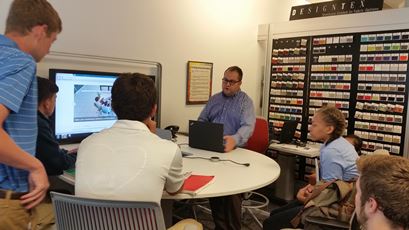 The Baltz Family purchased Egyptian Stationers in 1964 when it was already 100 years old.  Even though the failure rate can be up to 90%  for 2nd and 3rd generation owners, this is not true for Egyptian Stationers! To stay one step ahead of the big competitors, Kevin and Brett Baltz shared with the class how they had to relook at all of their processes, revamp their website, and make sure that their customers know that they are selling solutions, not just products.  They even hope to expand in the future!   
---
Mr. Edward Hoering
Clifton/Larson Allen LLP – Investor
CEO Chairman Elect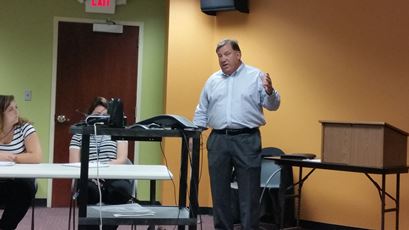 On Friday, Mr. Hoering shared his career progression with the class.  He discussed the CPA requirements, the importance of relationships, knowing the difference between passion and reality, and how necessary it is to have a budget.  His presentation was a great transition to working on their first project, Badge Identification Project, the last part of class
---
Friend of CEO
A big thank you to Mr. Neal Eilers, photography teacher at Belleville East High School, for coming to Allsup Monday morning to take our pictures for the CEO website.  This is Mr. Eilers' first year at Belleville East. If you have any questions about photography classes at Belleville East High School, email Mr. Eilers at neilers@bths201.org.  Thanks again Mr. Eilers for your time!
---
Students in the Spotlight
"I thought a lot of the messages were really helpful. I think the one that I liked the most was about changing habits and how if you change your habits you change your entire outlook and way of thinking. A lot of the messages are repeated in all of presentations that we went to like making your own schedule, being passionate about what you do, and focusing on the things you're good at. I think it says a lot that they're all repeated so many times. It shows that these things are universally important for making your own business no matter what it is."
                                                                                                Hannah Prindable
"Many things have become clear to me this week and I am so happy to be involved in a life experience like this. The world is business and it's such a great opportunity to be able to get a glimpse of it."                                                          
Jessica Stern
---