Getting Ready for the Elevator Pitch Competiton
---
Belleville CEO Trade Show Quickly Approaching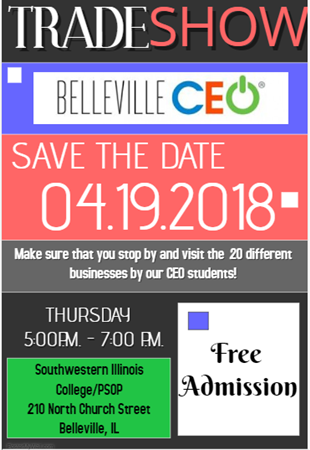 The Belleville CEO students would like to invite you to their Trade Show on April 19 from 5:00 p.m. to 7:00 p.m. at the Southwestern Illinois College PSOP Center (210 North Church Street, Belleville).  There will be 20 businesses showcased that evening such as:
Acts of Assistance
Awali Tee's
Belleville Sport Support
Belleville's Mini Boot Camp
Design by Pallet
DSK Designs
Emilie's On-the-Go Studio
EmployATeen.com
Fat Food
Graphogo
HoneyTees
J&E Detailing
JR's Lawncare and Landscaping
Mechanic on the Move
Noteify      

Purple Diamond
Rettro
Senior Craft Masters
Stickers for Sustainability
The Second Hand
---
Practice Makes Perfect
Patrick McKeehan, O'Fallon, MO Economic Development Director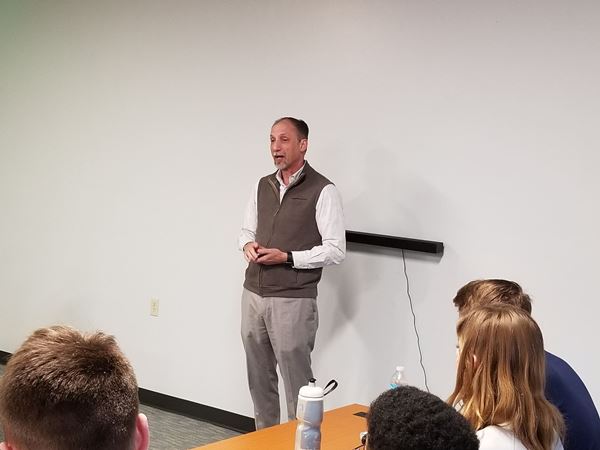 On Tuesday, Mr. Patrick McKeehan returned to class to help the students practice their elevator pitches.  Mr. McKeehan reminded the students to cover the following aspects in their pitch:  what problem are you solving, who is your customer, what is your competitive advantage, talk briefly about your financials and pricing, and share any milestones. After each student finished, Mr. McKeehan gave them suggestions on how to improve their pitches.   Thank you again Mr. McKeehan for coming back and helping with our elevator pitches.
---
Pitching our Businesses
JoAnn DiMaggio-May, Kurt Artinger, Ed Hoering & Renae Eichholz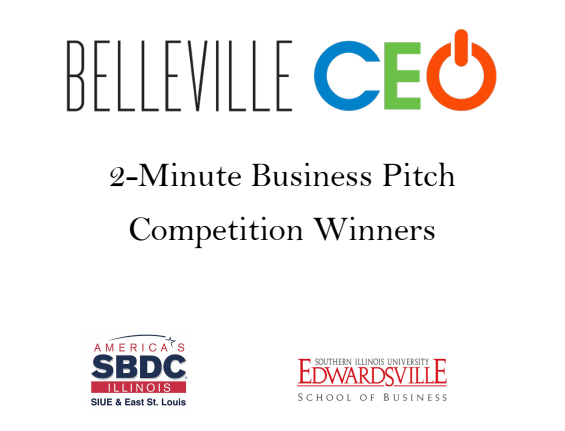 Belleville CEO students gave their elevator pitches on Thursday, sponsored by SIUE's Small Business Development Center.  We wanted to thank the following judges for coming in to hear and evaluate the students' pitches offering feedback: Mr. Kurt Artinger, Mrs. JoAnn DiMaggio May, Mr. Ed Hoering, and Mrs. Renae Eichholz. The students went in front of the judges and were given two minutes to present their trade show business ideas, and were judged off of certain criteria including economic impact, solving a customer problem/opportunity, and how to successfully scale the startup.
Written by Jacob Gall

---